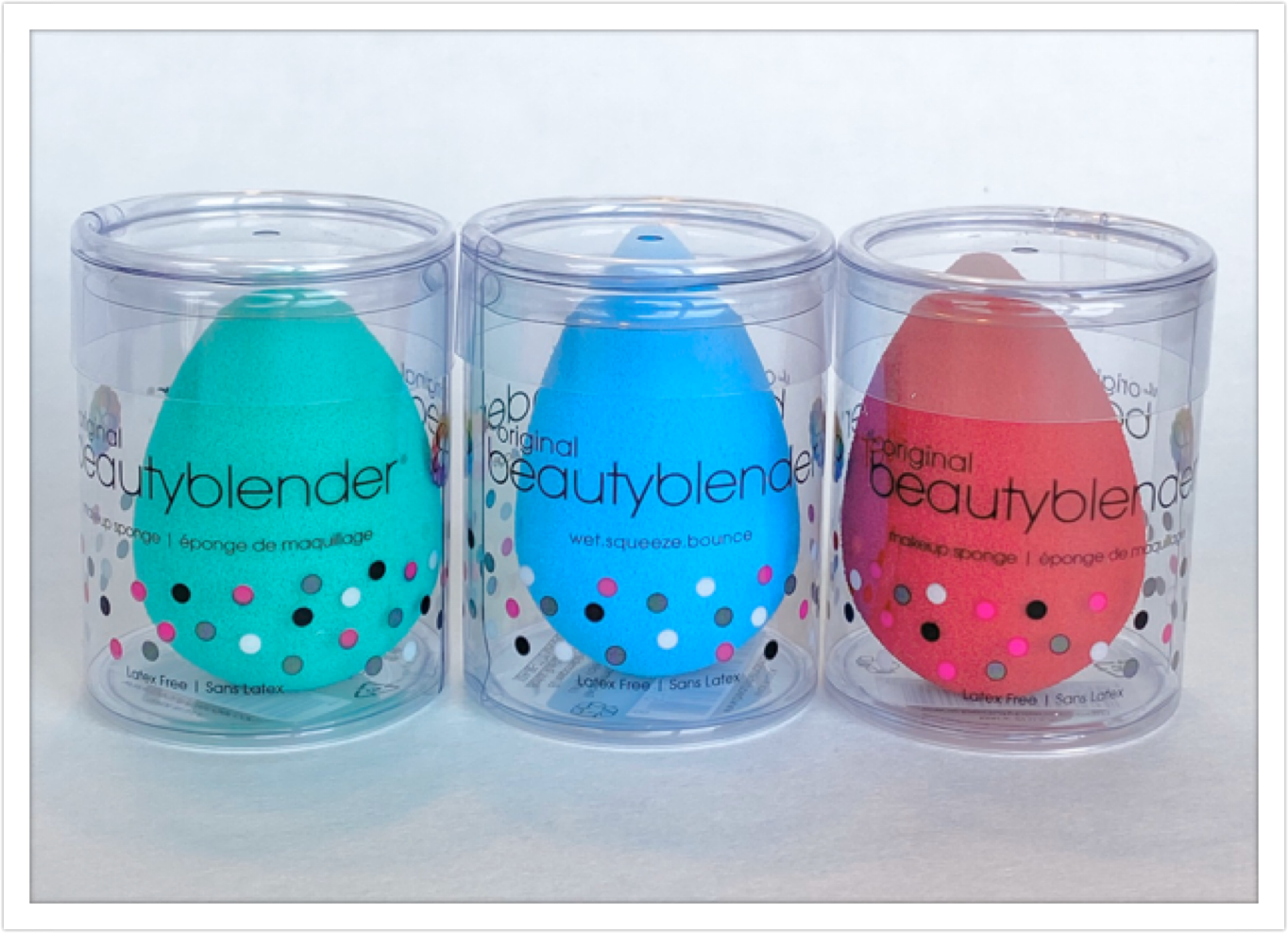 My most favorite makeup tool is the Beauty Blender! Let's shorten it for "BB" since I will most likely mention it 100 times during this review! I can literally do my entire face makeup from foundation, concealer, blush, bronzer, setting powder, and even eyeshadow using just the BB. The BB is such a great tool to create a natural finish and it blends your makeup seamlessly into your skin. 
How to use the BB: It is best AND recommended to use it while damp. Run the BB under water and wait until it doubles in size. Squeeze all water from the sponge and use a towel to gently blot the excess water. Don't completely dry the sponge. You'll need to make sure it is slightly damp to get the best makeup results. 
It is NOT recommended to use the sponge dry. It will not evenly spread the product around and you'll end up with uneven areas and looking blotchy. I highly recommend using it damp.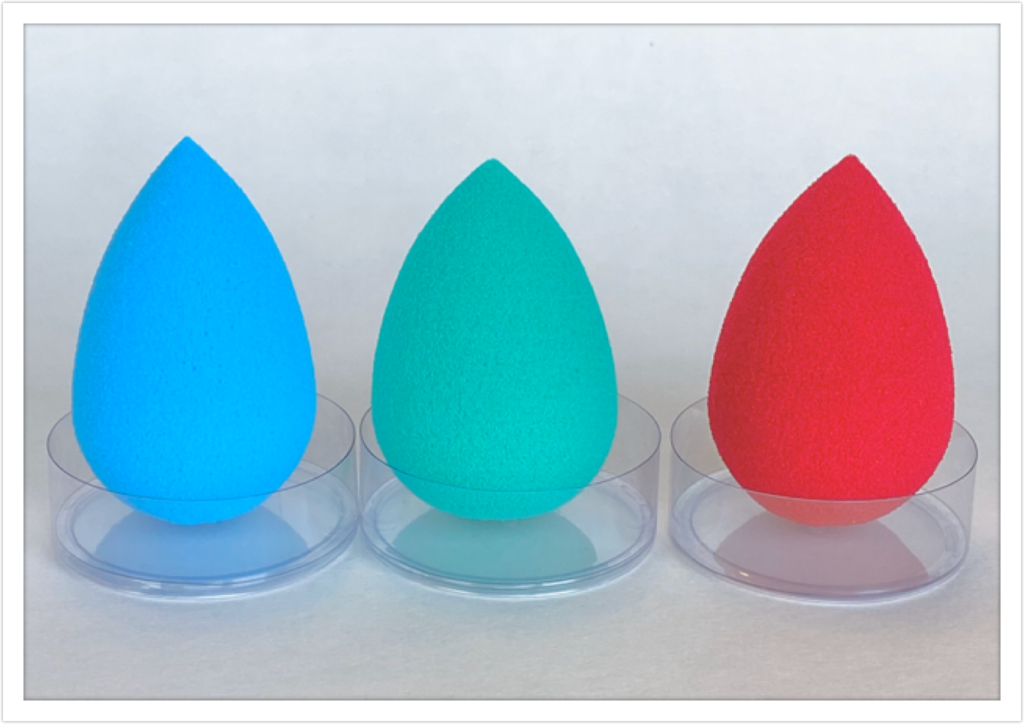 While the BB is damp, use a tapping motion to blend out the product. While tapping, you'll want to press the product into the skin and move it around to evenly distribute the product. The BB will not soak up any product and this will allow you to use less product. I've tested this theory before by cutting my retired sponges in half. To my surprise, the sponges did not absorb any products and it only stained the outside from daily use. 
You can use the BB on both dry and wet products. Dry products are your powders like setting and foundation powders. Wet items are your creams and liquids. I have used the BB to blend out liquid and cream foundations, blushes, and bronzers. I like using this technique because it helps me to not over apply the products. If I did apply too much, the BB will help blend it out so it doesn't look too harsh or cakey. I'll even use it at the end of my makeup session to blend everything together.
My most favorite way to use the BB is under my eyes. I have fine lines and dark circles under my eyes and covering these issues with concealer while still giving me a natural finish can be challenging sometimes. I always use the BB to blend out my concealer and set translucent setting powder under my eyes. I perform this makeup routine on a daily basis and get the same result each time. I have tried using other brand sponges, knock-offs of the BB, concealer brushes, and even my fingers, but none can give the skin finish look. This will work on any type of concealer from thin to thick formulas and they will all blend out beautifully. There is something magical about the BB!
How to clean the BB: I always wash the BB with an anti-bacterial soap before and after each use to remove any makeup. This may seem like a lot of washing but bacteria multiply very quickly and your skin will thank you for it. Thoroughly washing the sponge will kill bacteria, prevent makeup buildup on the sponge, and allow your makeup to apply flawlessly each time. After washing the BB, I will let the sponge air-dry on a stand. On a weekly basis, I will wash the sponge with the BB cleanser and then microwave it in a bowl with water for 1 minute. This will help kill more bacteria and air-drying on a stand will prevent mold from forming. If you start to see any signs of mold (usually black or green mold will form) or if it starts to smell moldy, then definitely toss it out. Replace the sponge every 3 months. 
Where can I find this product? Many beauty stores will carry the Beauty Blender sponge. Ulta Beauty, Sephora, Macy's, and Nordstrom is where you can purchase in-store or online. Ulta Beauty and Sephora offers store savings if you are a registered member. Macy's and Nordstrom will periodically have their beauty sales and prices will drop 15%. I recently ordered mine from QVC and it came in a set of 3 sponges and 3 gems (which are their bar cleansers). There is always a sale going on so check out their website for different options and colors of the BB. Here is the exact product that I purchased: Beauty Blender – The Jewel Heist 6-piece Essentials Kit. This set also came with a pink pouch which is not shown.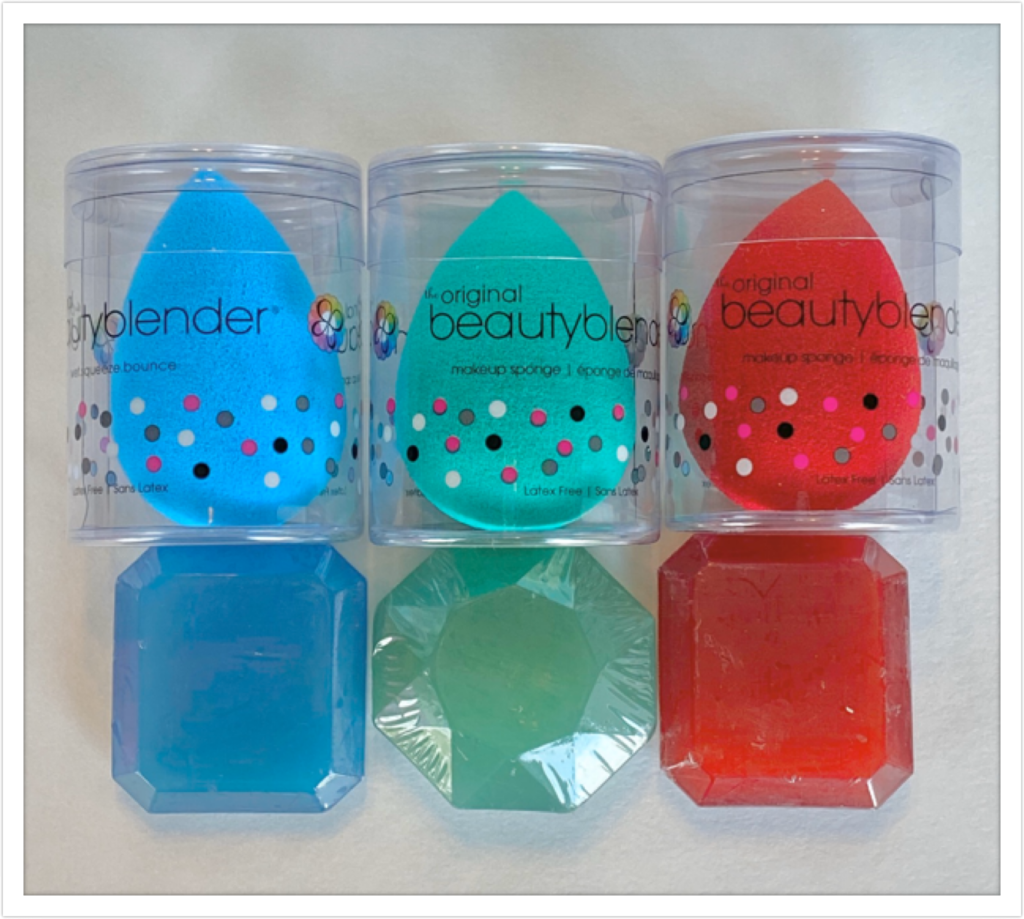 I absolutely love the Beauty Blender! It is a must have tool in your makeup bag. The sponge does not soak up any product and it evenly spreads the product around. You must try it and let me know how it turns out for you! Leave a comment below. 
Happy Blending!
Love,
KLB