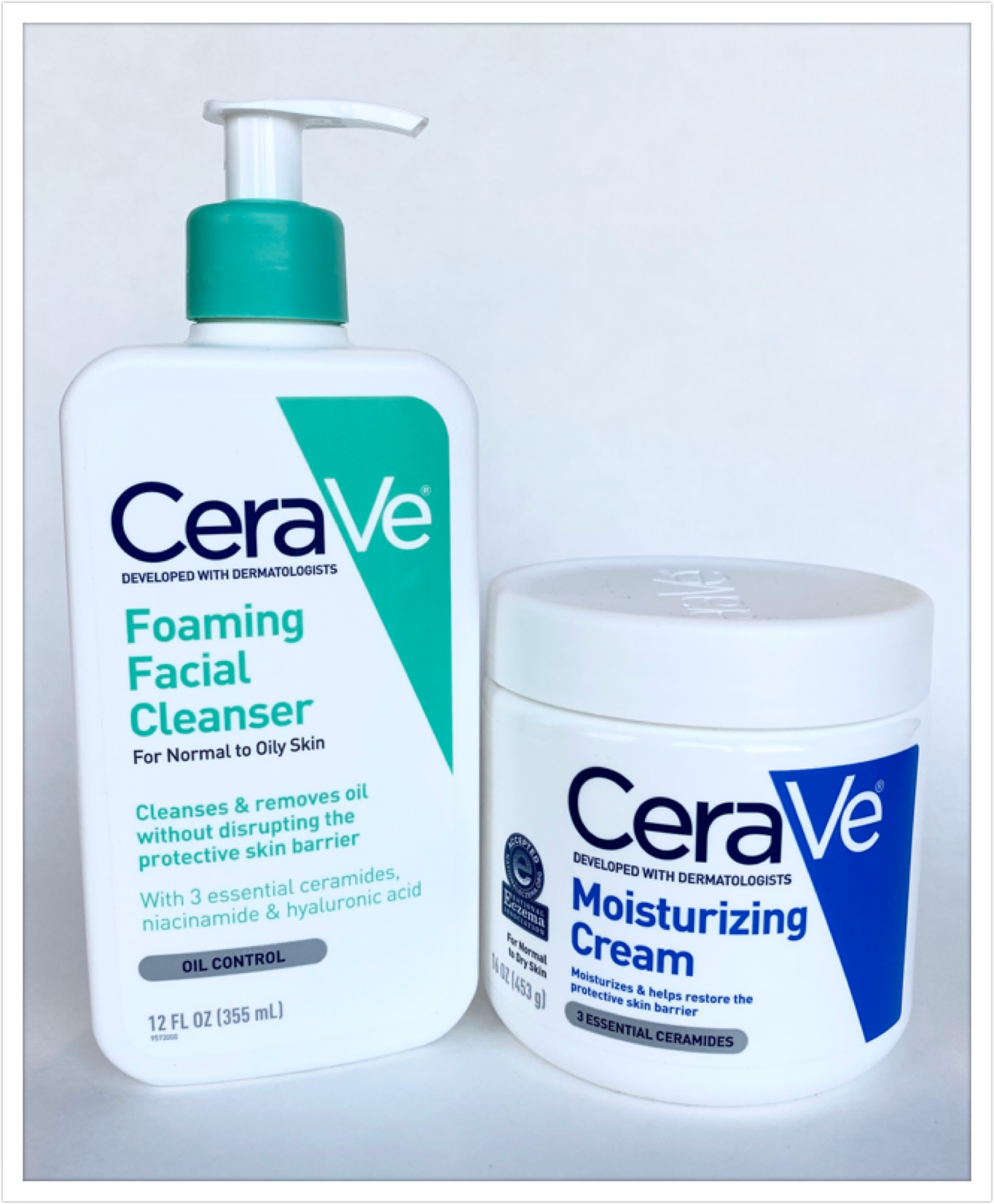 I'm super excited to be sharing my first blog post! It's even better to be writing about a tried and true brand that I have been using for many years – CeraVe. This brand has been around for over 15 years and I first discovered this brand while I was in college, which was over 10+ years ago. I have tried many items within this brand and for this post I'll be reviewing 2 products that I have been using and loving for years.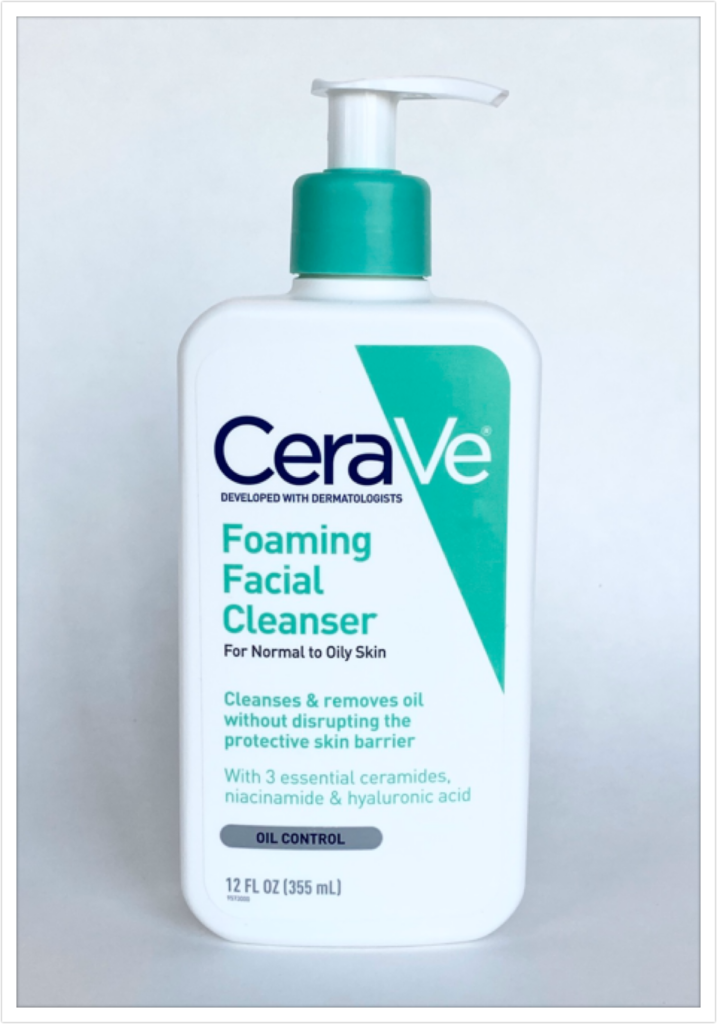 CeraVe Foaming Cleanser: The first product is their cleanser, CeraVe Foaming Facial Cleanser. It is a gel cleanser that lathers up very nicely and there is no fragrance, dye, perfume, or essential oil. I also love that this product is free of phthalate and aluminum. It cleanses the skin very well and does not leave your skin dry at all. With my skin type changing throughout different seasons from dry to oily or having a combination of both, I can use it year round and still have the same result. I do occasionally get some breakouts and this cleanser does not irritate them. It's so gentle and safe to use everyday. The healthy ingredients of three essential ceramides, niacinamide, and hyaluronic acid are so nourishing and give a boost of moisture to the skin. After I cleanse my skin, I always follow up with a moisturizer and this step is so important! The cleanser removes oil from the skin and it's key to nourish the skin by applying a moisturizer immediately after a good cleanse. This is my daily routine for both morning and night.
CeraVe Moisturizing Cream: The second product that I love is the CeraVe Moisturizing Cream. The BEST body moisturizer for the largest organ you own – your skin. I have used many many many body lotions and creams but ultimately I always reach for this specific item. This product is also free of fragrance, dye, perfume, essential oil, phthalate, and aluminum. It is so safe and gentle I can use it on my entire family even on little ones. Your skin is the largest organ and it protects all of your internal organs, so take care of it and give it some love using CeraVe Moisturizing Cream. This cream is non-comedogenic which means it won't clog your pores. On days where my face is very dry and I am wearing makeup, I can apply it on dry areas under my makeup without having any issues. I can use this product under liquid, powder and even cream makeup and there are no separation or blotchiness issues. 
Where can I find these products? You can find both of these products in major retailers like Target, Walmart, CVS, Walgreens, and of course our lovely friend Amazon. Costco also carry the CeraVe Moisturizing Cream in-store and you can get 2 bottles (12 oz and 19 oz) for $19.99. This is a very good deal if you have a Costco store in your area. Costco online has the same set plus a facial moisturizing lotion for $32.99. You must be a Costco member in order to purchase in-store and online. CeraVe offers a $4 saving on any product so visit their website to learn more.
Are there similar products? Alternatively, if you have normal to dry skin and prefer a cleanser that will add extra hydration then try using CeraVe Hydrating Facial Cleanser. I have also used this product in the past and it is very hydrating. After washing your face, you'll notice and feel a hydration film on your face. This is great if you need the extra boost of hydration during the colder months.

If you prefer lotion and do not like the thickness of a cream, CeraVe also have the Daily Moisturizing Lotion. This lotion will absorb into the skin quickly and provide an immediate relief to dry skin. 
Any tips? I suggest using creams instead of lotions to get long lasting results. Lotions have more water content and less oil. Even though it absorbs into the skin very quickly it does not keep your skin moisturized for a long time. Creams have less water content and more oil resulting the product to last longer on the skin, which in turn leaves your skin feeling soft and moisturize for a long time. If you're coming out of a shower it is best to apply a body moisturizer immediately after you have towel dry your skin. The immediate application will allow the product to absorb into your skin much deeper while your pores are freshly cleansed providing relief to your dry skin and giving longer lasting results.
Did I mention how much I love this brand so much? I have been using these products for many years and they have never failed me. If you're new to this brand, try out the two products that I have mentioned above. If you would like to leave a comment or have any questions, please leave them below.
Thanks for taking the time to read my post! Please come back for more content as I would love to share more tips and reviews with you.
Love,
KLB